We at ValarDigital, thrive on Conversion Rate Optimization (CRO). Whether it's about bad design or poor data analysis, we ensure our clients get what they need to transform their conversion rates after a thorough data analysis and process.
Years of working with the rapidly growing eCommerce businesses in the industry – See Portfolio, we have perfected the method to increase the percentage of your Shopify store's visitors while raising the conversion rates exponentially for the desired outcomes.
Increasing conversion rates are the foundation of a successful Shopify store. Although, CRO can be achieved depending on the client's needs and actions. For instance, Purdy and Figg needed to:
✓ Reduce bounce rate through enhanced user experience.
✓ Increase Sales.
✓ Upgrading the services for higher exposure.
✓ Increase lifetime customer value.
The Challange
The store was experiencing an all-time high bounce rate, leading towards the visitors leaving without the intended conversion that is making a purchase.
These Low-Performace Indicators (LPIs) stunted their overall sales and the store's success. Therefore, our challenge was to find these Low-performance indicators (LPIs), convert them into Key-performance Indicators (KPIs) and execute our strategy by creating a conversion-ready theme and increasing conversion rates while upgrading the overall store performance for higher exposure.
Solving Data Discrepancies
If your data is based on incorrect reports, your approach and decisions will be flawed, resulting in an inaccurate design. Solving data discrepancies between our Purdy and Figg's Google Analytics 4 and Shopify was one of our biggest challenges.
The first rule of solving a problem is to find the problem in the first place. Therefore, we had to explore unique ways to find Shopify VS GA4 data discrepancies and rectify them one at a time.
The Approach
To address Purdy and Figg's problem, we analysed the data through our signature process and worked with them to collect all the current statistics needed to create the best solution strategy.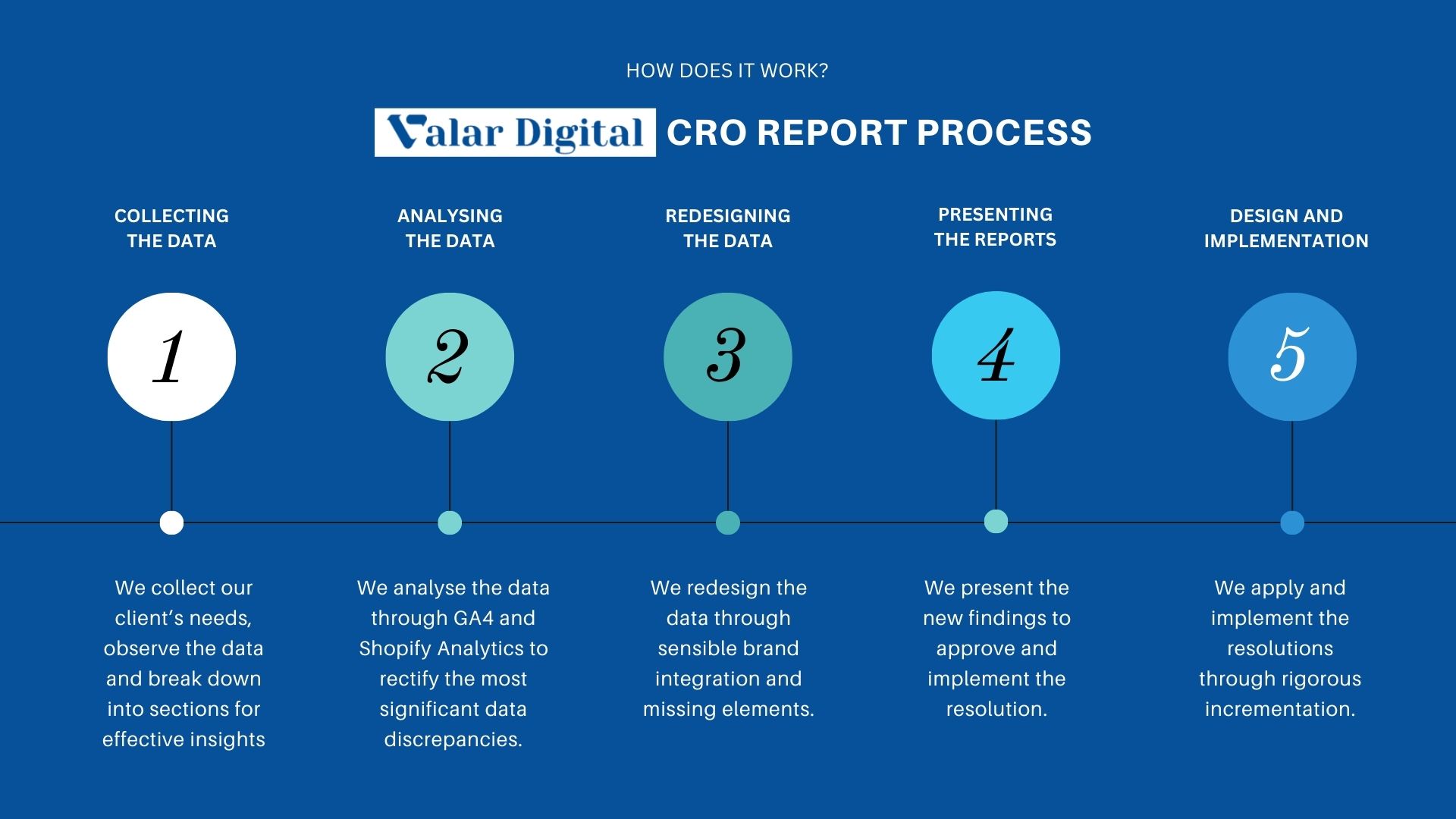 Firstly, we gathered their Google Analytics data and figured out the current rate of all-time conversions. The team analysed and processed the data to identify the pain points of the site and filtered all the underperforming pages through our timely tested list of questions (which may vary depending on clients), and found individual solutions:
How to Increase the Revenue?
Every time a user lands on a particular page, any conversion, such as user registration or product exploration, directly leads to the product purchase, which was our ultimate purpose of conversion.
Therefore, we considered the current data and compared it with our timely strategy and concluded the data was 45% off and irrelevant.
Thanks to Purdy and Figg's accurately attributed data, we were able to predict which of their landing pages would perform better for upscaled conversion.
How to add value to existing customers?
Having the numbers in records is halfway to success. But, using those numbers to redesign the website layout completely will redouble your marketing operations and boost conversions.
Therefore, by recognising the patterns in current data through Google Analytics, we encouraged conversions from current store visitors to maintain cost-effectiveness and redesign a whole new Shopify theme through tests (explained further).
How to improve customer experience?
Since our main goal was to increase conversion through product purchases, one of the biggest challenges was to figure out the cause of increased bounce rates.
A higher conversion rate means higher customer engagement on your website. This means the more customers engage with your brand, the more they are willing to spend time and money. Therefore we ran the website through Google Optimize and conducted A/B tests to execute effective data-driven decisions for the best customer experience relevant to the product.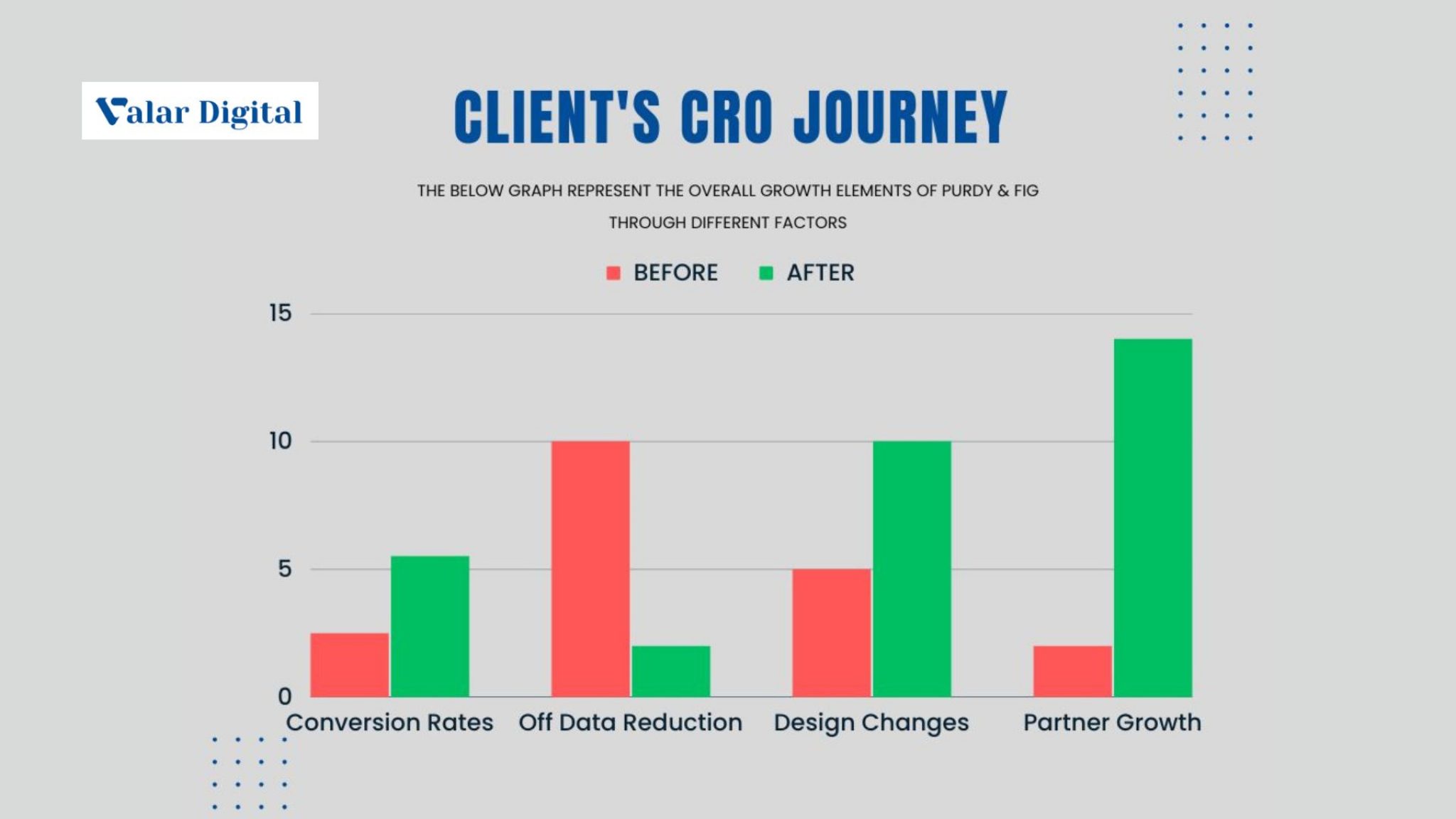 Our sensible brand integration led to a brand new Shopify theme with a bigger and better Call to Action (CTA), readable background, layout and pillar content that helped increase conversion rates by up to 5%!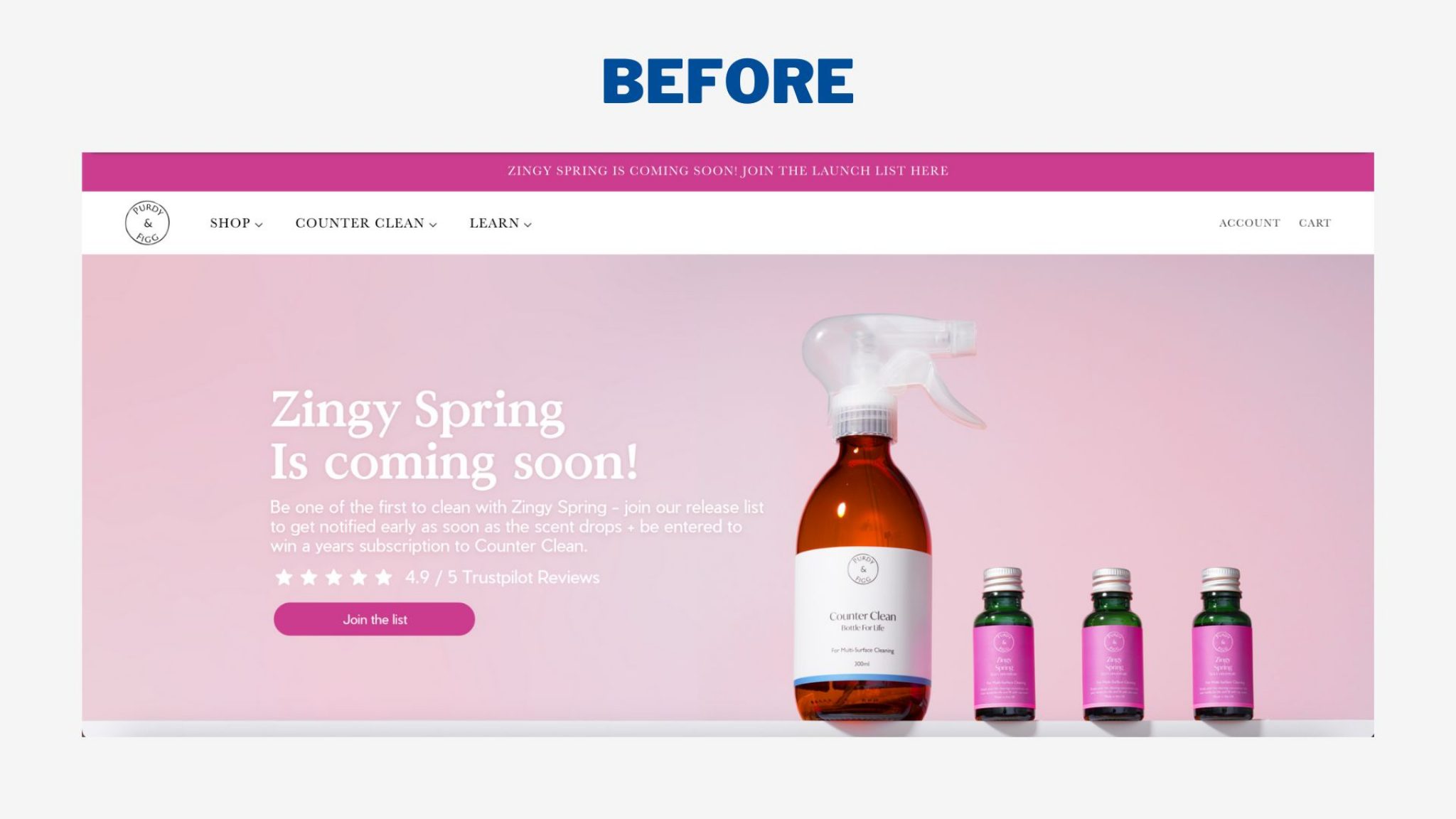 The maximum out-of-order data was discovered during the analysis from Google Analytics, of which we were able to increase the accuracy by up to 2% on Google Optimize through rigorous A/B test incrementations, as a conclusion, we implemented the new and optimized Shopify theme while being their trusted Shopify support partner.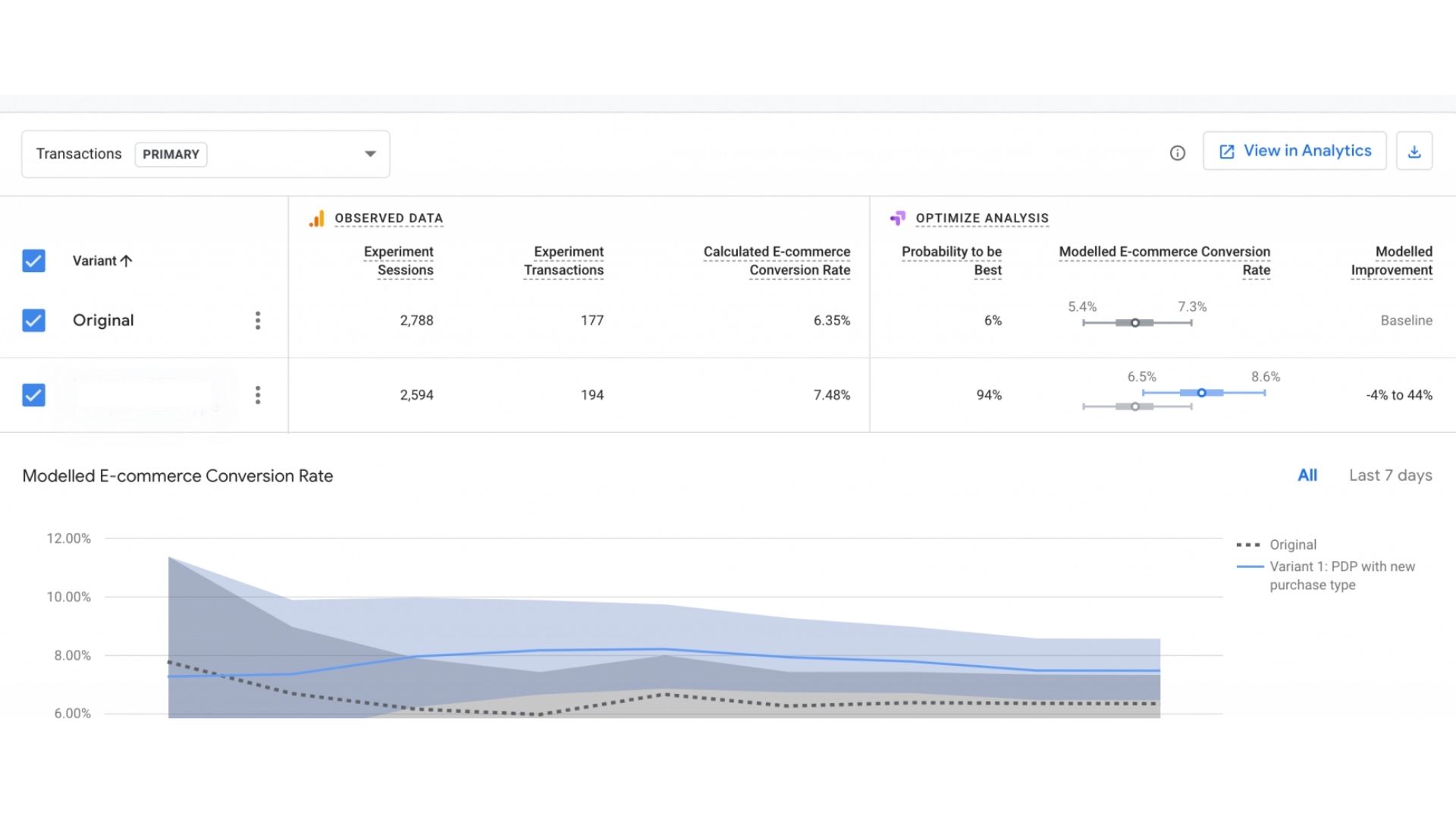 This process helped the business as well as its customers, as we aim to not only make the customers happy but also loyal to the brand.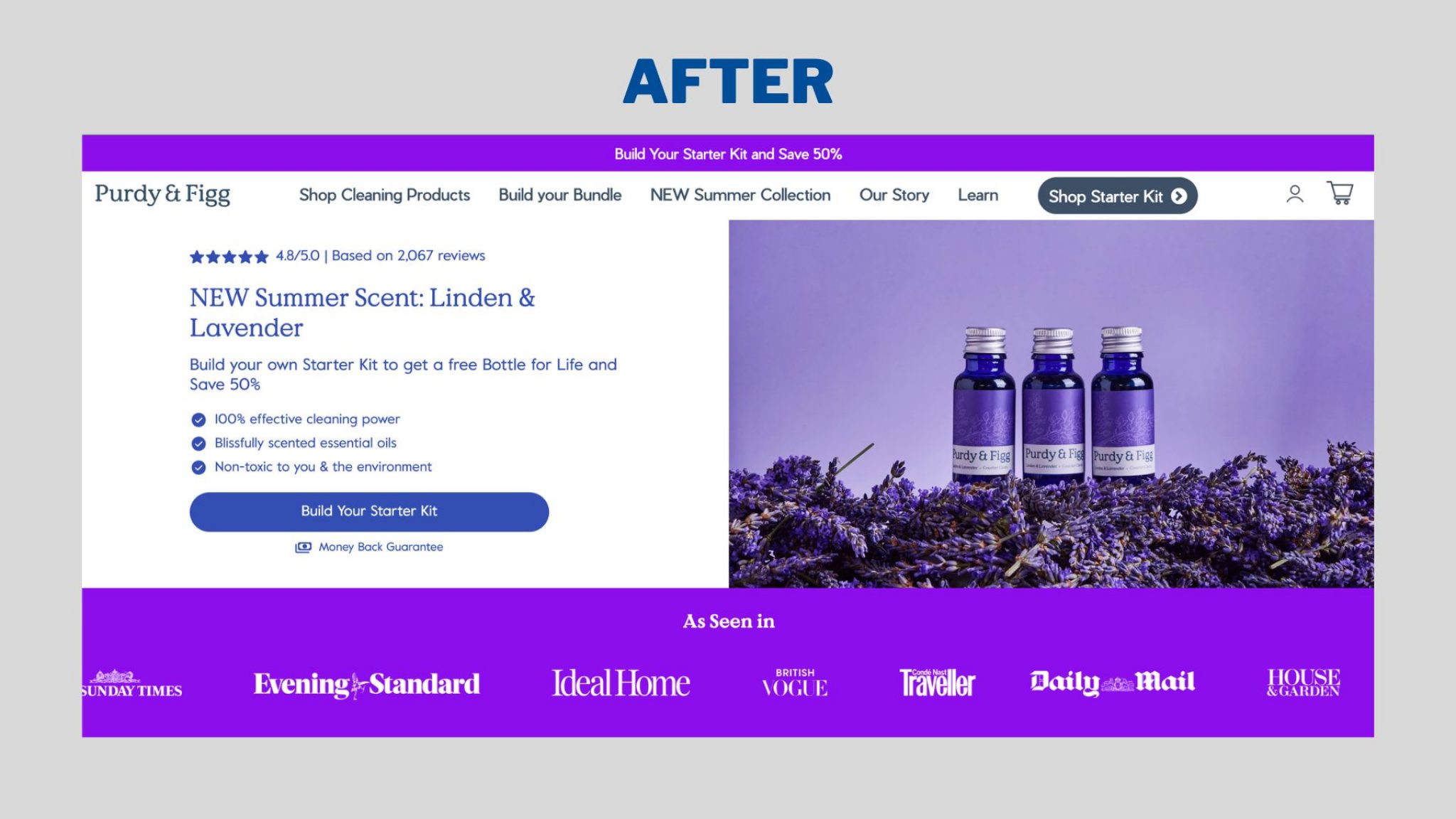 Note: Since Google Optimize will be sunsetted by 30th September 2023, our early integration of Shopify with the all-new Google Analytics 4 helped us keep our strategies up to its standards.
How to grow brand affinity?
Increased engagement plays a more significant role in customer's life. Now that we've increased our desired conversion rates, it's good to keep track of your customers time-to-time and understand purchase patterns.
By being Purdy and Figg's personal Shopify support partner, we helped them maintain growth and spread the word across the globe.
The Relationship
After successfully executing the above approach, we were able to increase sales and revenue significantly for Purdy and Figg.
Being the lead in the whole Shopify design and development process under CRO, we're proud to showcase the case study and present the results to our potential customers as well as we wish to thrive on our client's relationship with ValarDigital as a full-service eCommerce agency for more future potential.